End Child Detention Coalition Australia
The End Child Detention Coalition Australia is currently made up of 23 member organisations from across Australia, amongst which there is a total of 150 staff, around 1,100 volunteers and approximately 120,000 supporters across all States and Territories.
Collectively, these organisations possess a wealth of experience in policy and advocacy, as well as years of experience working effectively together. The End Child Detention Coalition advocates for the release of children from immigration detention and takes the position that detention is never in the best interests of a child.
Our membership reflects a diverse cross section of Australia's civil society. The coalition also has collaborative partnerships with many organisations based both in Australia and overseas.
Art as Social Protest #Freethechildren (2014)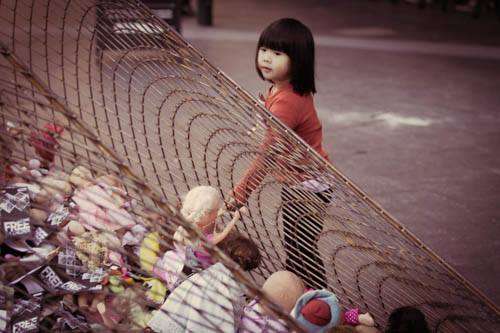 The End Child Detention Coalition launched the Free the Children Interactive Art Installation in June 2014.
This event and social action drew the interest of thousands of passers-by and resulted in hundreds of letters to local MPs and to the Minister for Immigration and Border Protection. This was just the beginning, by 2016 the cage has been to 10 major cities across Australia.
Immigration Detention of Children in Australia
Australia is the only country in the world to detain children who seek asylum as a first option, rather than last option. Australia's treatment of children who come here seeking asylum is in breach of a myriad of international human rights obligations that Australia has ratified, including the United Nations Convention on the Rights of the Child.
The government currently claims that there are no children in detention. We have seen this situation before in 2005, with thousands of children detained in Australian-run detention centres since then. We need a long-term solution, one that is not privy to the ebbs and flows of politics.
Meet Our Affiliate Members