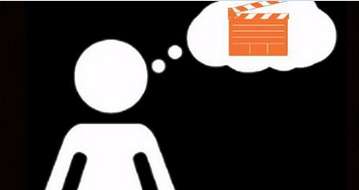 BANGKOK, Thailand, November 20 – While many people today celebrate to mark the 25th Anniversary of the UN Convention on the Rights of the Child, there are many who cannot.
Many children in the Asia Pacific region continue to be locked in immigration detention, a practice that, even for very short periods of time and in relatively humane conditions, has severe, negative effects on children's physical and mental health.
Anoop Sukumaran, Executive Director of the Asia Pacific Refugee Rights Network (APRRN), highlighted that "many of these children will spend months behind bars, unable to access education, health, family life and other parts of a regular childhood".
Twenty-five years ago, the United Nations Convention on the Rights of the Child (CRC) was adopted, and with it the world made a promise to children: To do everything in our power to protect and promote their rights. The CRC is the most widely and rapidly ratified international human rights treaty in history. Only three countries, Somalia, South Sudan and the United States, are not state parties to the agreement.
'First and foremost, children are children and they should be treated as such," said Alistair Boulton, the Assistant Regional Representative for Protection at the UNHCR's Regional Office in Bangkok. 'To this end, UNHCR has launched a global strategy to move beyond detention – by reducing recourse to it and providing alternatives where this is not possible."
Acknowledging this important day for child rights, the Global Campaign to End Child Detention launched an international day of action on November 20 with a regional event in Bangkok, Thailand. Jointly organized by the campaign, APRRN, the UN refugee agency and the Rotary Peace Center at Chulalongkorn University, the event aimed to raise awareness of an issue that for many is invisible, highlighting that the detention of children is a growing problem in the Asia Pacific and that governments should cease this practice immediately.
Taken from APRRN. To read more about the day's events visit their blog here.
SBS Dateline cover the plight of asylum seeking children in Malaysia with regards to human rights abuses and the conditions they are kept in.
The Invisible Picture Show is a short film highlighting the actual experiences and words of children locked in immigration detention. It was screened at the Bangkok event whilst other events screened it internationally.
https://endchilddetention.org/wp-content/uploads/2014/10/Screen-Shot-2014-10-31-at-12.38.42-AM.jpg
190
359
Mia-lia Kiernan
https://endchilddetention.org/wp-content/uploads/2018/06/Artboard-1.png
Mia-lia Kiernan
2014-10-30 21:15:56
2018-08-23 12:26:22
Films & Panel: Child Detention in Asia