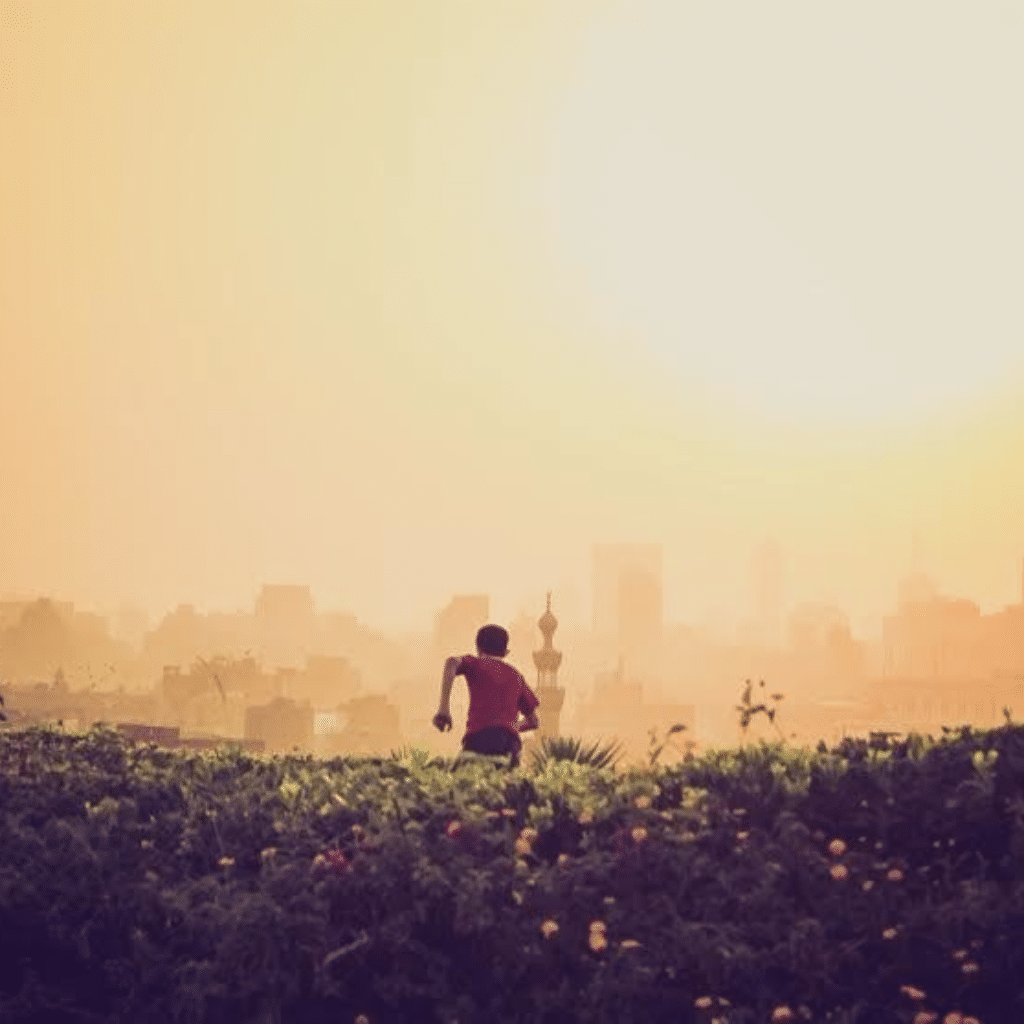 Ending immigration detention of all children – it's personal
As a former refugee who came to Australia as an infant, I have a vested interest in ending immigration detention of children once and for all. Thankfully, my family was not detained in immigration detention. After 22 years in the "land Down Under" my family has settled as Australians and we continue to enjoy the amazing opportunities this country has given us.
I am well aware of the fact that there are children who are not as lucky as I was and who continue to be detained in immigration detention.
The 50 children currently on Nauru are being deprived of a childhood. Many of them are suffering from mental illness due to their uncertain futures, and the Australian Government refuse to resettle them in Australia. This is only one example from countless others around the world. The thing that disheartens me is that the country I call home, the country that gave my family an opportunity to start a new life continues to breach basic human rights of children by keeping them on Nauru.
Making change through research
Since starting as a research intern for the International Detention Coalition in February, I've worked on a project that has mapped out policies and laws around the world that prevent the immigration detention of children. The aim is to publish a briefing paper that may be used as a resource for identifying specific policies that prevent the immigration detention of children at all times.
It's definitely not easy work. There is a great risk of being desensitised to the issues at hand because you spend hours reading words and only looking for the passages relevant to your research. It's important to take a step back and to think about how your work may directly impact the plight of a child in immigration detention. It's so easy to forget about the cause you're fighting for when you're sitting in a Melbourne office and you've got so many resources to read through.
"A very big flaw of mine is that I have the attention span of a goldfish"
One of the biggest challenges I've found whilst doing research is sourcing relevant information. It's not enough to consult one or two articles and cite that as the basis for your research: it goes much deeper than that. I've often found myself sifting through legal documents, incorrect translations, and versions of laws in languages that I cannot understand. I've quickly come to realise that I cannot source everything by myself and that not every document has an English translation!
A very big flaw of mine is that I have the attention span of a goldfish. It can get really difficult spending hours at a computer and clicking through countless articles and hyperlinks, only to find that you haven't really found what you've been looking for. I get distracted so easily and fall into the trap of going on tangents when researching.
I usually have to remind myself what I'm doing and motivate myself to keep at it, because the work I am doing is useful and necessary. I'm a person who really wants to see results happen straightaway. It's hard to think about the long term with a project that you spend so long working on and that seems so technical and complicated.
I'm really lucky to have a team that supports the work that I am doing and that has embraced me with open arms. A passionate and compassionate team is crucial to drive results. Despite the fact that I have only been working on this project for three months, the team have given me full reign and have provided me with a wealth of resources and have encouraged me to keep at it. It can be really intimidating working with such experienced and intelligent people on a sensitive issue such as immigration detention but as an intern, I have been given an opportunity to contribute to the conversation and to make a meaningful impact with my ongoing project.
Research matters
The question remains: am I really making a difference for countless young children in immigration detention? I'd like to think that I am. The results might not be visible straight away but I honestly think it's important to highlight the positive practices countries have in place to deter immigration detention of children. I'm making a difference in the way I know how – by investing my efforts into quantifiable research that may be used in the future by other organisations and individuals looking to end child detention. My personal interest on this is not a hindrance, rather a great motivation to enable other children to experience the great opportunities I was given as a newly settled Australian.
Ada Kapetanovic is a Research Intern with the International Detention Coalition. She is in her final year of studying a Master of International Relations at The University of Melbourne. In between studying, researching and serving customers, you can find her ranting about anything and everything on Twitter (@adakpt).
https://endchilddetention.org/wp-content/uploads/2016/05/pablo-4.png
1024
1024
Mia-lia Kiernan
https://endchilddetention.org/wp-content/uploads/2018/06/Artboard-1.png
Mia-lia Kiernan
2016-05-13 15:48:58
2016-05-13 16:09:26
I'm making a difference in the way I know how